There's nothing worse than heading out to an appointment or work and realizing your garage door isn't working. A faulty garage door can put you into a bad mood for the rest as you try to figure out how you're going to fix it. A pretty obvious sign that something is wrong is if the door isn't moving, isn't closing or opening correctly, or is making an abnormal sound.
If it's later at night and you've just returned home to a faulty door, you might be questioning who you can call so late. This is where 24-hour garage door repair services can help. Having a technician available around the clock means having a reliable source to call day or night.
When faced with a problem, this is the peace of mind companies like A1 Overhead Door aims to provide to our customers. We know your garage door won't break at a convenient time, which is why we are here when you need us mos
Conduct A Visual Inspection
Before calling a garage door repair company:
Start by conducting a visual inspection which will help when you try to explain the issue. If your garage door opener seems faulty, try replacing the batteries.
If it still isn't working properly, call in a professional rather than fixing it yourself.
The garage door itself might be the problem. Walk around and inspect for any visible damage. This may include broken or snapped cables and wires, broken springs, or assessing the hinges and brackets. Remember not to stand directly;y under your overhead door in case it suddenly comes down.
When you call the repair service, they will first troubleshoot the phone issue before an in-person assessment. A garage technician will come to your home and repair bent tracks, replace broken springs and realign sensors for the opener or tense the opener chain. They will also check on the garage door opener to ensure everything is working soundly. When you're in a rush to leave the house, the last thing you want is a faulty remote. Depending on the extent of damage, they can advise on whether it is time to replace the overhead door or if other work will be necessary.
Guaranteed Repair
24-hour emergency door repair services mean you don't have to worry if your garage door suddenly stops working or breaks in the middle of the night. You will have peace of mind that it will be repaired promptly and adequately.
Most people are busy and can't just leave your garage door open or even halfway open. Even if you have security cameras set up, you'll still feel uneasy leaving your house vulnerable. Especially if your house has an attached garage, you could be opening yourself to danger. Whether or not you think the issue is a small one, don't try fixing it yourself.
Save Time & Money
Have you ever started a DIY project only to realize you took on more than you could handle? It happens all the time. What looks easy, and can be easy, will still take more effort than you initially wanted to invest. You have to consider the safety factor, but also how much your time is worth. By hiring a professional garage door company, your repair will be done much faster than if you were to do it yourself.
Putting Safety First
A broken garage door can heighten the risk of injury to you, your family or your vehicle. In some cases, especially with a commercial garage door, that injury could be fatal. A trained technician will be able to work on the overhead door, cables and springs safely. They know what they need to do to protect themselves and your property as they work.
Additionally, having 24-hour garage emergency services will also lessen the risk of intruders being able to access your home or possessions. A faulty garage door is a simple way for thieves to enter your property.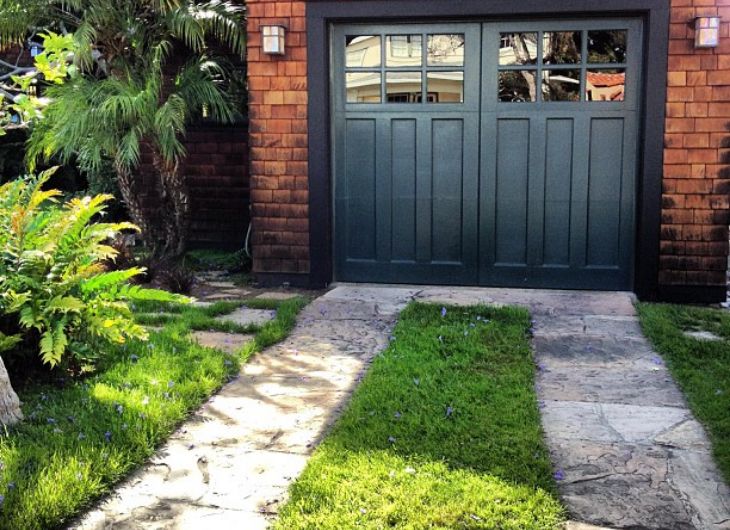 Access To The Right Tools
When a garage repair person arrives at your home, they will have specialized tools with them that you probably don't already have on hand. Even if you can buy these parts, you likely won't know how to use them. You don't want to be spending hours searching for how-to videos online. Even worse, if your garage door suddenly stops working at night, chances are the hardware stores won't be open, leaving you stuck until the next day. Calling an emergency door repair service will save you the time, hassle, and money spent trying to fix it yourself.
Repair Experience & Knowledge
You may assume the problem is your garage door opener remote, only realize it was a broken spring all along. There are many moving parts to a garage door that the average person is unfamiliar with. Professionals are specially trained and have prior knowledge and experience to assess everything and find the problem's root. They will repair and replace a range of issues much faster than if you do it yourself.
Here are the things you shouldn't try to fix yourself and should instead leave to the professionals:
Replacing garage door springs.
Fixing bent garage door tracks.
Installing new door panels, garage door rollers, or cables.
These are all risky and potentially dangerous tasks to do if you don't have the proper knowledge and skill. Instead of trying to find a crash course online, let a professional handle the work.
When your garage door breaks, take advantage of 24-hour emergency garage door repair services. Trained repair technicians will assist you both over the phone and in-person to help save you time and money.