EMERGENCY REPAIRS
24/7 Garage Door Repair Services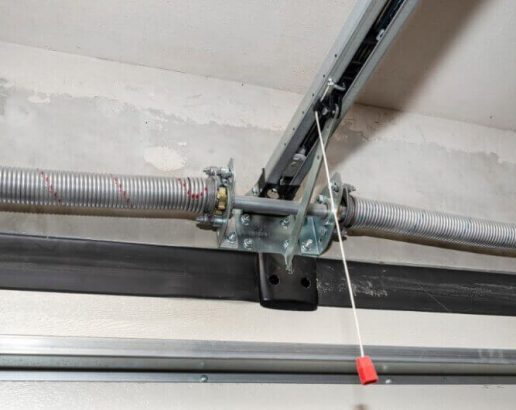 Emergency Garage Door Repairs
Reliable & Affordable Services
Sometimes, your emergency garage door issues can't wait for business hours to get fixed. A1 Overhead Doors Services offers around-the-clock emergency garage door repair services to be there when you need us most. If your garage door fails in the middle of the night or you have another emergency problem, give us a call. Emergency repairs outside of regular hours are charged at an increased rate.
Contact us today for any emergency garage door repairs you need.
Emergency Overhead Door Services
The garage door is often an afterthought for many people. Until it stops working, that is. So what do you do when it's three in the morning, you need to get to work and you can't get your garage door to open? You'll need to find an emergency garage door repair specialist in Calgary.
Our team works around the clock for emergency overhead garage door repairs. Whether your spring is broken or your remote opener needs reprogramming, we're here for you.
We know that having a reliable garage door is essential, which is why we offer 24/7 emergency garage door repair in Calgary and area. However, waiting until the morning isn't always an option, and for the times it's not, give us a call at 403-923-8186.
Please note: all emergency responses outside of regular hours are charged at an increased rate.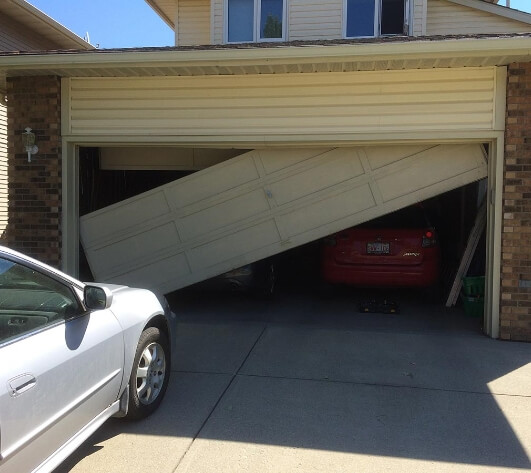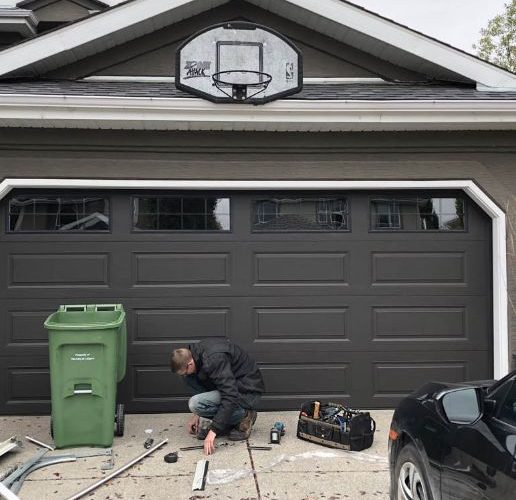 Calgary's Trusted Emergency Garage Door Repair Company
When looking for professional, experienced and affordable repair technicians, give A1 Overhead Doors a call. We have years of experience repairing residential garage doors in the Calgary area. Our technicians are trained to get your overhead door in working order as soon as possible.
Timely Dispatch & Repair
Once you contact our team, we will quickly arrange for one of our garage door technicians to head to your location. When you have a garage door emergency, there is no such time as a bad time for A1 Overhead Doors. We'll help you get your garage door back to working order so you can get back to your day-to-day routine.
Professional & Reliable Repair Services
We know it's tempting to troubleshoot your garage door issue yourself, especially late at night when you don't want to bother a technician – or pay emergency rates. But instead, keep yourself safe and leave the garage door repair to the professionals!
With just a quick call, we can begin to diagnose the issue ahead of coming to your home. Once there, our technicians fix the problem quickly and efficiently.
Whether you're having issues with your garage door's tracks, cables, or springs, our garage door technicians will get your garage door working like normal. Get back to living your life, and give our team a call.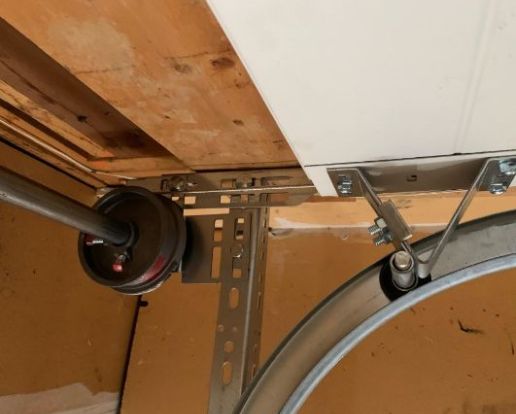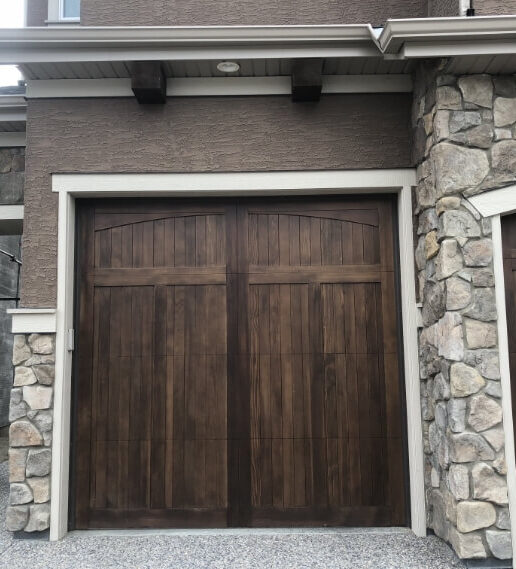 Common Garage Door Issues
What are some common garage door issues we can help you fix?