GARAGE DOOR REPAIR
24 Hour Emergency Garage Door Repair Services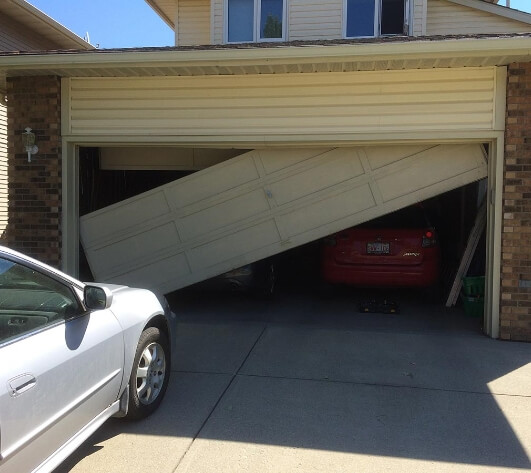 Overhead Door Repair & Installation Services
Chances are, when your garage door breaks, it will be at the worst time. We know no one ever wants to struggle with a faulty door which is why we offer emergency garage door services.
The garage door cables, springs, opener, and tracks can cause havoc if one part stops working correctly. Sometimes it may be a quick fix like adjusting the torsion on the springs or getting the cable back on the tracks. Or it could be a full overhaul, and you'll need to replace the entire opener. For any garage door services and repair you need, big or small, our professional repair company can quickly assess the problem and get your door working again in no time.
Our garage door technicians will quickly come down to assess the situation and decide what needs to be fixed. You don't want to leave your garage door broken for too long, or more issues could arise, especially if the door isn't hanging properly. When this happens, it can put weight on the cables unevenly, which can cause them to snap. If the garage door cables snap, it can cause injury if someone is around. It could also damage your car if it occurs when you're trying to park or back out our the garage.
Contact us today for any emergency garage door repairs necessary.
Call If Your Garage Door Is: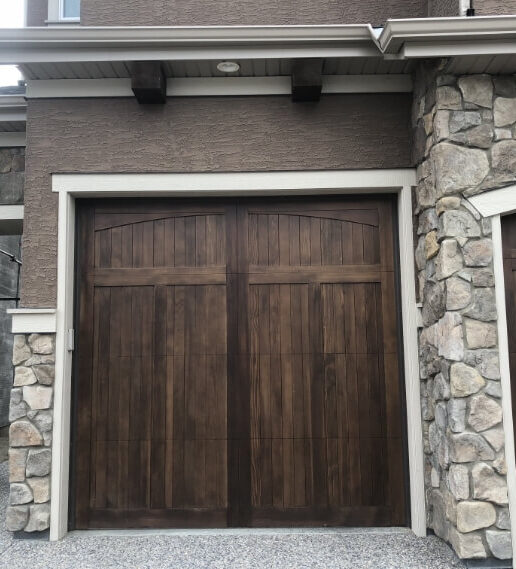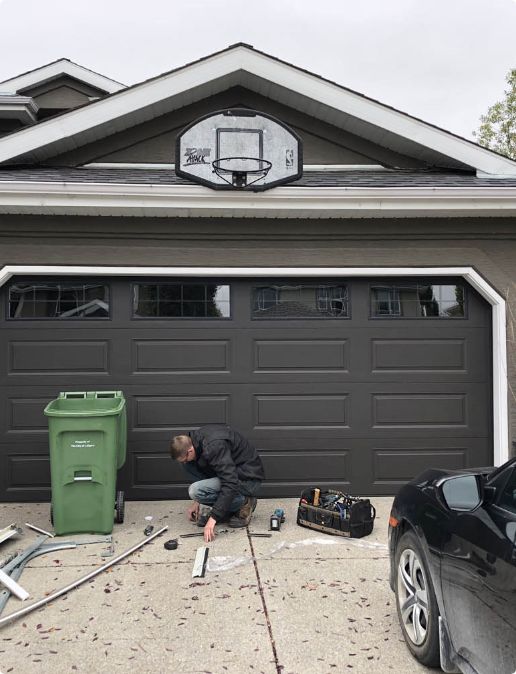 Conduct An Inspection
Garage doors and openers are sensitive. If your garage door is making a funny noise or isn't closing properly, you can look at a few things to try and resolve the issue. The first step is to check the tracks for any dents or debris. Since most tracks are aluminum, a slight bump could warp it just enough to cause you issues.
Also, examine the cables and wires for fraying or loss of tension. Make sure the door is hanging evenly and complete a visual assessment of the hinges, brackets and springs.
When you call A1 Overhead Door Services, we will first try to troubleshoot the issue over the phone with you. Your inspection will give us insight into the tools or parts we may need to bring for your garage door repair.
Our technicians will fix bent tracks, and repair and replace broken springs. We will also realign the sensors for your opener and tense the opener chain. If you need your garage door repaired in Calgary, don't wait. Give us a call anytime. We try to respond quickly to every call, and if possible we will provide same day service.