Most people think a garage is only good for one thing, storing a vehicle and extra tools. However, it's quite common now-a-days for people to utilize their extra square footage and turn it into living space.
On average homeowners prefer larger garages, the bigger the better. This way they are able to house their second most expensive purchase next to their home, which is their vehicles but now it can store so much more. For families with only one car and a 3-car garage this could mean a new room. Garages are now an extension of the home and are being developed as such.
Uses
A garage is a great way to add more room to your home weather it is utilized as an outdoor space as courtyard or kitchen, or used to add square footage to the home as a workout room, home office, or extra bedroom. It can even be converted into a rental unit you can use to help pay off your mortgage.
Extra Square Footage
Workout Room
Mud Room
Kids Playroom/Game Room
Home Office
Man Cave
Den
Extra Bedroom
Hobby Room (Painting, Crafting, Sewing, Wood Working, Etc.)
Apartment
In-Law Suite
Rental Unit
Airbnb
Whatever you are using your newfound space for it's good to know what you are getting yourself into first.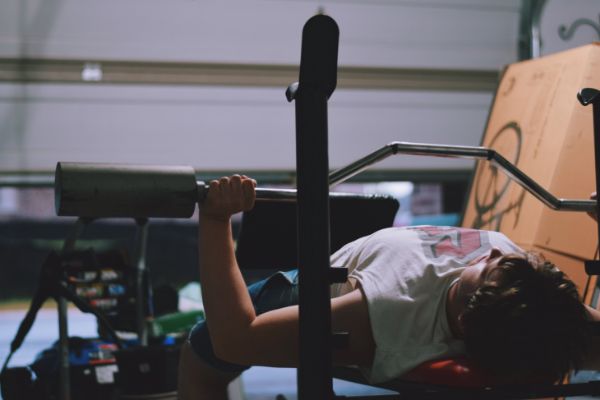 Cost
Any renovation project can be a lot of hard work and cost a pretty penny too.  However, depending on what you are using your space for it can definitely be worth all the effort and the expense.
Plan
When turning a garage into livable space the first thing you should do is budget. You have to decide what you want your room to be and then look into how much money you have for this renovation. This will determine how much you can put into the renovation; will it be the barebones or a complete overhaul. Having a good plan will save you a lot of tough conversations and less need for settling on options.
Cost Breakdown
The average cost of a two-car garage, around 600 square feet will be around $6,500. Though, high end remodels could be around the $20,000 for a fully livable renovated space, with plumbing, heating, and kitchen. On the other hand, a low end, more DIY style renovation for turning your garage into better storage or a place for the boys to sit and have a beer could only run you around $2,000.
Materials
The materials you need will be dependent on the job and design you've chosen to turn your garage into a new room.  But most projects will include:
Dry Wall – Around $2-$4 Per Square Foot
Flooring – Hard Wood, Linoleum, Polyurethane Coat
Paint – $20 – $40 Per Gallon Depending On The Quality And Brand You Choose
Enhancements
Insulation, Needed For A Livable Space, Not Necessary For Garage Storage Improvements Or Outdoor Space Renovations. Will Cost Around $1 – $1.50 Per Square Foot
Cabinets & Counter Tops, For Kitchen & Bath, Storage Or Dry Bar. Depending On Size, Quantity, Material &Quality These Products Can Range From $200 – $2000, Plus Installation
Garage Door, A New Garage Door To Seal The Area. New Style, Such As A Full Window Garage Door If You Are Turning Your Bonus Room Into A Reading Den Or Art Studio To Let In Light. Cost Averages Around $400 – $800
Remember to talk to your local building regulations office before you start any project to ensure the permits are valid for your renovation. This could save you so much time an
Whether you are upgrading your garage to a boot room or doing a full overhaul on your garage to become a beautiful rental suite the options are endless. This isn't just a boring space for your car anymore.
For all of your Calgary garage renovations call A1 Overhead Doors to upgrade your garage door to match its new interior. We can install new or fix up older doors to ensure they are sealed tight to brave the elements.